I'm having a bit of a headboard dilemma. To tuft or to nailhead, that is the question? My original plan was to make a tufted headboard for our master bedroom. Currently, we have a big, dark wooden headboard that looks massive in our tiny bedroom. I'm looking to soften up the room a bit with some fabric. I've ready many tutorials on tufting headboards and thought I was all ready to go!
Then, I started seeing more and more headboards trimmed in nailheads. I like this look too! The tufted headboard will require more time, work, and supplies. I will need to buy foam, batting, embroidery needles and thread, button covers, and who knows what else. For a headboard trimmed in nailheads, I can eliminate the foam (it's expensive!), embroidery needles and thread, and button covers. I will need to buy the nailheads, but I'm thinking they will still be cheaper than all those other supplies. I would use thicker batting with the nailheads, so I don't have to buy foam too. I already have my fabric, and I'm leaving that choice as a surprise! It was super cheap, and I'm so excited about using it (it's a solid color)!
My dilemma is that I don't want to do the nailhead headboard just because it is cheaper. I want to be happy with my headboard for years to come! Please help me decide which look to go for, please! We have a king size bed, so this will be a big project!
I like the shape of this headboard. It's neither tufted nor trimmed in nailheads, but the shape is awesome, but it might be a little ambitious for me.
This one is nice and simple. I like the nailheads only trimming the side of the headboard.
Love the shape and nailheads on this one! I know it's not a headboard, but you get the idea.
Oh dear, this is gorgeous!
Tufted headboard with tutorial by Centsational Girl.
More nailheads. This is the simple shape I think I'm going for…
More tufting in solid colors.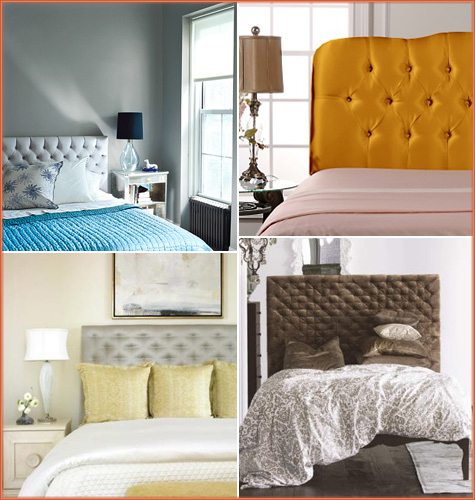 Had to include the puppy dog in this one!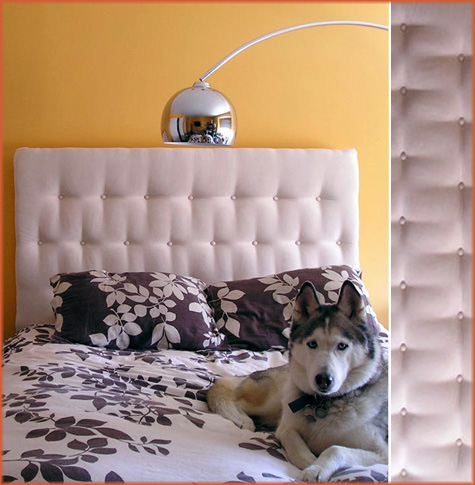 I like the height of this one.
Please let me know your thoughts in a comment! I would love some help deciding on tufted vs. nailhead, please!
Have a fabulous, fall weekend!